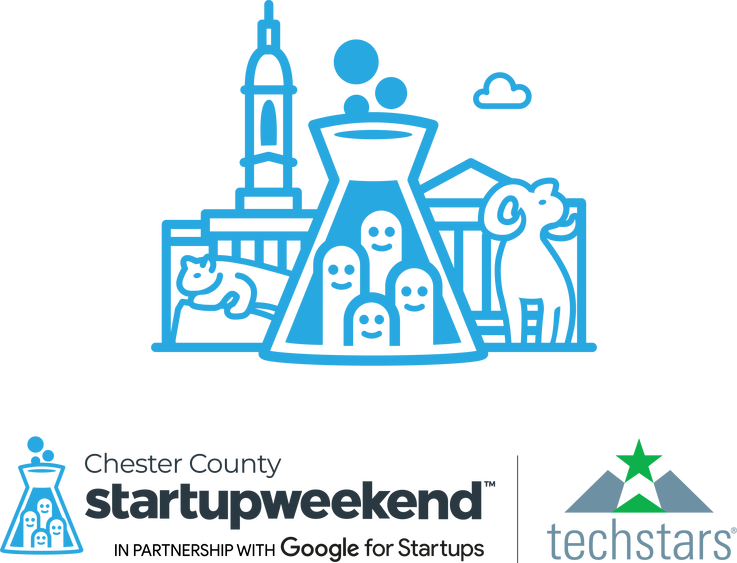 MALVERN, Pa. — Do you have an idea you'd like to pursue or a problem you'd like to solve, but don't know where to start?
This spring, aspiring entrepreneurs will experience the highs, lows, pressure and fun that coincide with launching a product at Techstars Startup Weekend. Held May 31–June 2 at Penn State Great Valley in Malvern, the immersive weekend-long event will center on action, innovation, education and discovery as participants are challenged to build a business in 54 hours.
The weekend kicks off on Friday, May 31, when participants will hear 60-second pitches on potential new products and services. Teams will organically form around topics of interest and — with the feedback and support from seasoned mentors and coaches — work around-the-clock to develop a prototype of a minimum viable product. By Sunday, each team will have five minutes to present their idea to judges.
For over 50 years, Penn State Great Valley has provided high-quality educational programs in business, data analytics, engineering, leadership and technology to professionals in southeastern Pennsylvania. A grant from the Invent Penn State initiative in 2016 established the campus' REV-UP Center for Entrepreneurship, a program that operates in partnership with the Chester County Economic Development Council to support entrepreneurial efforts across the region.
Since 2009, Techstars Startup Weekends have been held in 150 countries, with more than 193,000 people participating across 2,900 events. In addition to the startup competition, the weekend in Malvern will include workshops, guest speakers and networking opportunities.
"We're thrilled for our REV-UP Center for Entrepreneurship to partner with the Dr. Edwin Cottrell Entrepreneurial Leadership Center at West Chester University and the Chester County Economic Development Council to bring the Techstars program to Chester County," said James Nemes, chancellor and chief academic officer of Penn State Great Valley. "This is a great opportunity for our students and members of the community to get a real, hands-on experience of starting a company from the ground up."
Interested individuals can purchase tickets through May 24. Early bird discount pricing is available through April 30. More information about Techstars Startup Weekend in Malvern can be found online.