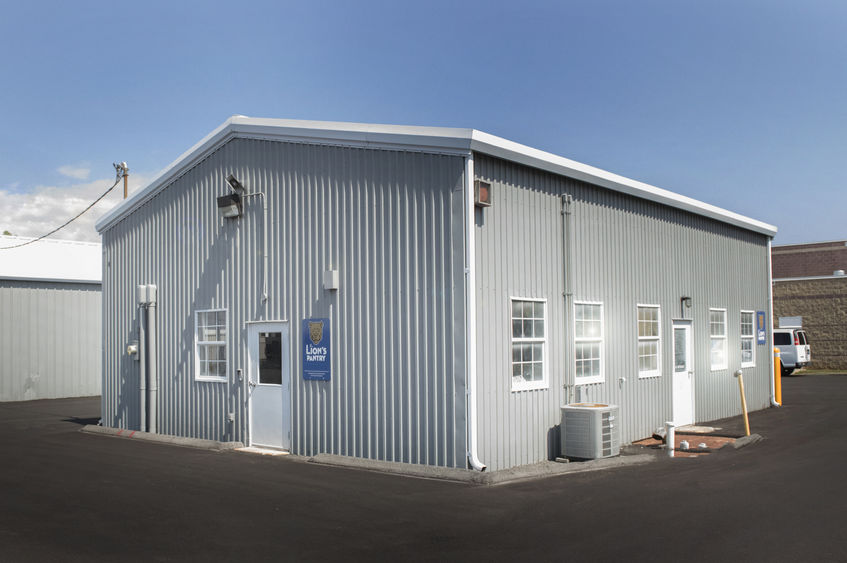 UNIVERSITY PARK, Pa. — For some students on the Penn State University Park campus, hunger is a primary concern each day. The Lion's Pantry was created to address this concern by providing food and supplies to students so they can shift their attention from food insecurity to being a student. This semester, two teams of students brought together by the Nittany AI Challenge are taking that strategy a bit further to include a plan to balance nutritional needs of students while eliminating food waste in the community. They are making this vision a reality by combining their efforts with The Lion's Pantry to design prototypes that can assist food banks on a national scale to further serve their clients and communities.
Alejandro Jimenez is a freshman majoring in economics in the College of the Liberal Arts through Penn State World Campus and is a part of the team that created Food Aid. Jimenez said that while food banks have emerged as a solution by providing food at a low or no cost, Food Aid is designed to create a plan to address malnutrition.
"Most food banks and pantries do not have the proper resources and systems to ensure the community they serve receives all the necessary variety of food," Jimenez said. "The purpose of Food Aid is to help food banks and pantries to not only fill stomachs, but to also provide proper balanced nutrition by making predictions about supply and need, while providing inventory control to categorize nutritional needs and avoid food waste."
Paul Minninger is a graduate student working toward a master of business administration and master of professional studies in data analytics through Penn State Great Valley: School of Graduate Professional Studies and Penn State World Campus. Minninger is part of the team that created Abundant Connections, an AI-based application designed to use simulation and machine learning to reduce food waste and food insecurity by connecting food suppliers with those who are in need.
"The Lion Pantry has provided us with data regarding the tracking of donations and distributions. Our team is planning to use this data as one of our sources to build predictive models regarding expected food waste and food demand with a goal to help students, those who are homeless, NGOs and food banks," Minninger said. "This predictive information will be available on our platforms for both food producers and the food insecure, where they will be able to connect with each other and coordinate to exchange food."
Emily Griffin, a junior majoring in community, environment and development in the College of Agricultural Sciences and president of The Lion's Pantry, said their clients are often balancing financial and nutritional stress on top of schoolwork, a job and supporting a household.
"We have seen an increase in pantry usage during the COVID-19 pandemic, especially during finals weeks when stress is high and meal points are running low. For example, we usually expect to serve 50-60 students per week, and we are currently serving 100," Griffin said. "By working with the Nittany AI Challenge teams to rethink our inventory system and better track demand, we will be able to accurately and efficiently cater to clients. By mapping out food banks and creating online connections with clients through the help of AI, food security resources everywhere can reach more individuals."
If you or someone you know is dealing with food insecurity, visit The Lion's Pantry.
The Nittany AI Challenge is organized by the Nittany AI Alliance, a service of Penn State Outreach.