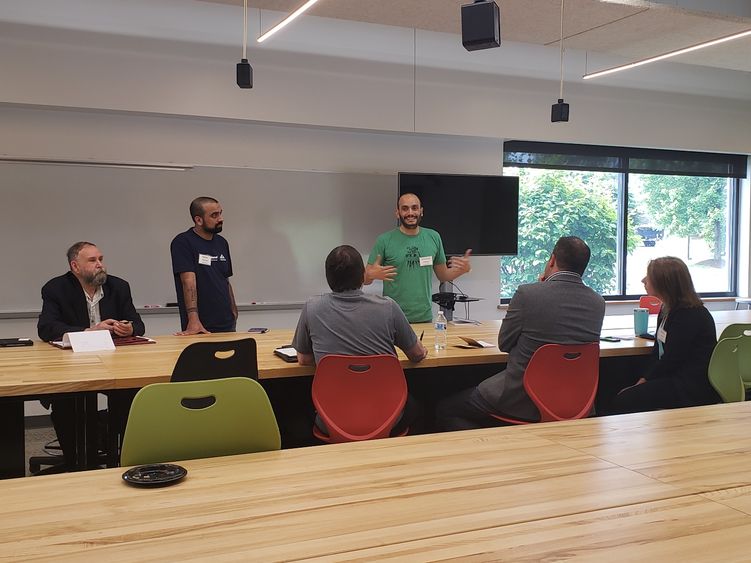 The Great Valley, Abington and Brandywine LaunchBoxes will join forces to present the first Philadelphia Regional LaunchBox Techstars Startup Weekend in 2023 at Penn State Great Valley in Malvern.
(Sept. 23 update: The event, initially scheduled for Oct. 7-9, has been postponed until 2023. More information will be released when available.)
The 54-hour educational event provides a space for anyone — developers, designers, business developers, marketers, teachers, students, and everyone in between — to come together to pitch an idea and launch a business, all in one weekend. 
"This is a great opportunity to test startup ideas; meet industry leaders, potential co-founders and some of the best mentors; and even launch your next startup" said Leo Daiuto, director of the Great Valley LaunchBox and entrepreneur-in-residence. "For anyone working at a startup, planning to launch their own company or even wanting to think more entrepreneurially in general, this is a fantastic way to immerse yourself in the entrepreneurial community in Greater Philadelphia region."  
An exciting and immersive foray into the world of startups, participants will meet mentors, investors, co-founders and sponsors who provide key insights to a successful startup. The first day focuses on forming teams, the second day on building solutions and practicing presentation skills and the third day on pitching ideas and sharing final work with a panel of judges. 
For more information and to register for the event, visit the Techstars Startup Weekend webpage.