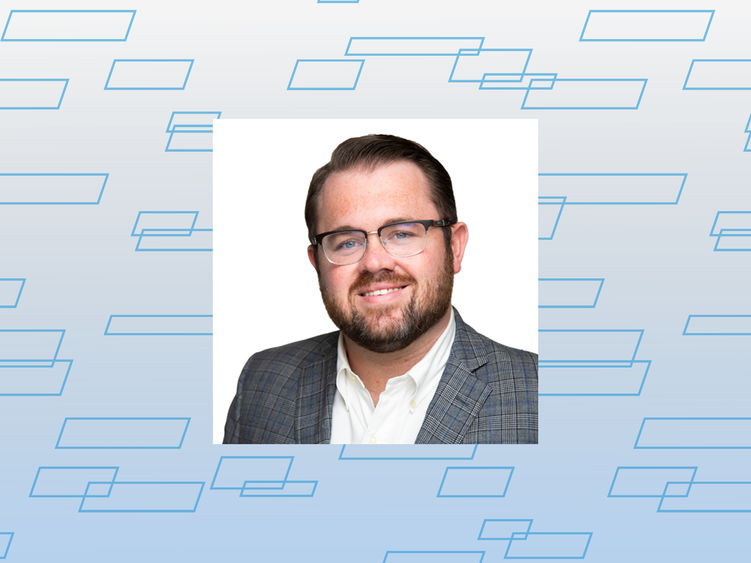 MALVERN, Pa. — As Patrick Cassidy was finishing up his final classes in Penn State Great Valley's MBA program, one group project required interviewing someone who had professional experience in negotiations. One of his groupmates suggested an instructor in several professional development programs who had extensive experience brokering military weapon deals. It was a good fit for the project — and a good fit for Cassidy's continued professional development after he finished his degree.
From that interview, Cassidy found out about Great Valley's professional development opportunities (PDO) program, which allows graduate students to take professional development certificate programs, courses and workshops free of charge. For Cassidy, an operations manager at SEI, further investigating those PDO courses was "a no-brainer," he said.
The campus' Six Sigma Black Belt Certification immediately caught his eye. As an undergraduate at Indiana University of Pennsylvania, he learned about Six Sigma from a professor. It was an interesting concept, but Cassidy didn't give it more thought until he was a few years into his career and started to notice inefficiencies in some processes at work.
"Six Sigma really seemed like a tool I could use to help alleviate bottlenecks and just bring better experiences and processes to my team," Cassidy said. "I started researching how to get my black belt and I was under the impression that it was going to be some unachievable task. I saw it at Penn State, and I started reading about it and I thought, 'Oh, cool, this seems really attainable, actually.'"
The program began paying off almost immediately, with Cassidy applying what he learned in classes one night to real-life situations the following day, he said.
One of Cassidy's biggest concerns when he began the program was the workload; having recently finished his MBA, he was well aware of how daunting it could be to balance a full-time job, coursework and his personal life. The type of work for his professional development program was much different, though.
"There is [homework], but it's designed to be so tailored to your role at your company so my homework was the work I was doing during the day at my job already," Cassidy said. "I love how the courses are structured so the work you do is on site at your job and you're not taking it home."
Throughout the Six Sigma Black Belt Certification program, students work on a continuous optimization project that's often directly related to an issue in their workplace. The results of Cassidy's project speak for themselves: achieving a 300% efficiency gain and an operational restructuring that led to a multimillion-dollar client re-signing. Cassidy said the project also allowed him to redesign teams to give each person a specific focus area, a more manageable workload and a better work-life balance.
Great Valley's workshops also have been beneficial to Cassidy. In addition to the skills he takes away, the opportunity to work with people from different industries is an invaluable part of the workshop experience for him. In fact, discussing a problem with a workshop attendee in a different industry who was facing a similar problem helped them both solve the issue, Cassidy said.
Given the positive impact Great Valley's programs have had on Cassidy, he's eager to spread the word and encourages his employees to sign up for workshops and enroll in certificate programs. He wants the important lessons he learned to impact different industries, too, so he shares his experience in virtual information sessions for prospective students.
"I'm just a huge advocate for the programs," Cassidy said. "I took the classes and I applied the lessons the next day in my job over the course of a term and it drove positive change. The results of the project made a difference in people's lives. I would love to get more people thinking that way, more people getting the same skills, same education so they can make those kinds of changes at their companies."