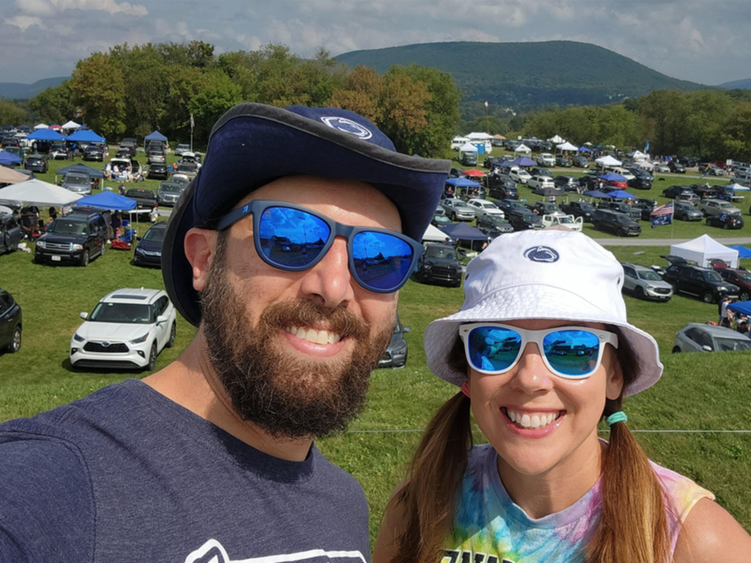 MALVERN, Pa. — Penn State Great Valley MBA student Jessie Whiteman came to two important realizations around the same time: one, most career advancement opportunities that interested her required a master's degree, and, two, she wanted to change industries to maintain a better work-life balance.
After graduating from the Penn State School of Labor and Employment Relations, Whiteman spent nearly 20 years working in retail leadership and human resources. Frequently needing to travel and be on call combined with the strain the COVID-19 pandemic put on the industry caused Whiteman to reconsider her career path. Changing industries can be daunting, but Whiteman was clear on her first step: earn an MBA.
Penn State Great Valley caught Whiteman's interest for a few reasons. As a Penn State alumna, she knew firsthand the quality education the school provided, and that the stackable graduate certificates Great Valley offered would allow her to customize her degree to fit her academic and career goals.
After a few months in the program, Whiteman said she's already learned a lot.
"I was moved out of my comfort zone into courses that really, really challenged me," Whiteman said. "Some of the skill set was not just in the subject matter, but it was also in learning how to ask for help and having to just rework how I was studying and learning the material."
Whiteman recently completed the Quantitative Business Essentials Certificate, earning a Credly badge — which can be digitally displayed anywhere to recognize attaining a new level of knowledge — that she immediately shared on her LinkedIn account. She also plans to earn the Leading in Diversity, Equity, and Inclusion Certificate and Sustainability & Social Impact Certificate, both of which Whiteman said will be invaluable as she transitions to an HR role outside of retail.
When Whiteman first began the program, she admittedly felt a little insecure compared to other students who had been in the program longer or had different career backgrounds, she said.
It didn't take long for Whiteman to view those differences as advantageous for her and her classmates; the variety of students' strengths and experiences complemented one another in class and on projects, which Whiteman said has helped prepare her for a successful career transition.
"I realized that if I opened up and branched out, I would find other students who could help me along based on their strengths and I could also help them based on my strengths, and that's exactly what happened," Whiteman said. "When I began, it was hard to see the end of this, and now I know that I'm going to be able to do this. It comes down to how people have treated me in this program. Everyone has just been totally supportive. I think that makes this a special place."