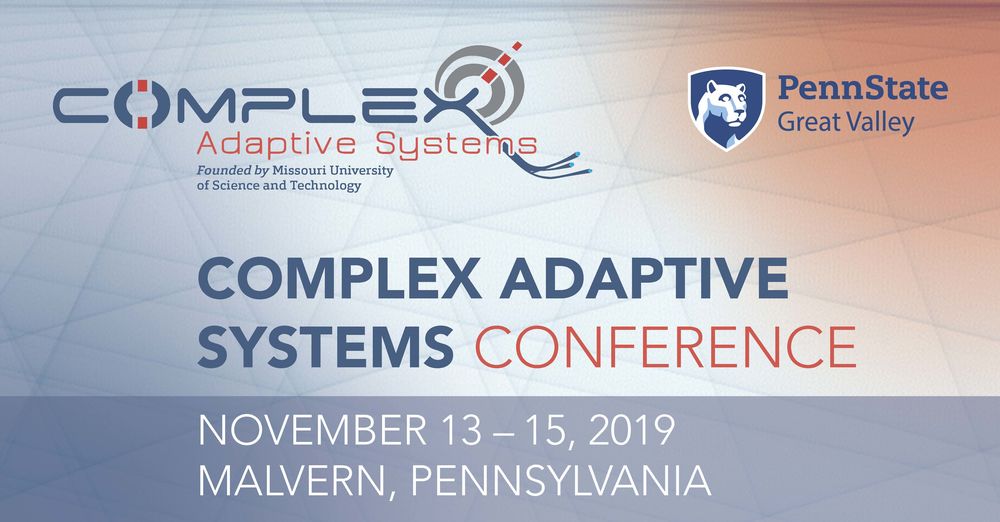 MALVERN, Pa. — Artificial Intelligence (AI), machine learning methods, big data, and data analytics are vital for maintaining key systems, including smart cities, smart grids, connected autonomous vehicles, smart medical devices, wearable sensors and connected home-monitoring systems. Designing these continuously evolving systems requires a variety of perspectives to address modern societal challenges.
Penn State Great Valley School of Professional Studies will host the 2019 Complex Adaptive Systems Conference, bringing together researchers from academia, industry and government to discuss applications of computational intelligence and machine learning methods to address challenges in cyber physical systems and sociotechnical systems. The conference will be held on the Great Valley campus from Nov. 13 to 15.
"We have all these intelligent systems around us that we start to use daily in our lives," said Nil Ergin, associate professor of systems engineering and conference general chair. "This conference is more on the background aspects of how we build these complex integrated systems, especially intelligent systems, by applying computational and data-driven methods to address today's societal challenges. … Adaptive systems are becoming more and more important, but there's a lot of complexity behind them."
Previously hosted by Missouri University of Science and Technology, the conference began in 1991 as the ANNIE Conference series focused on engineering applications of machine learning and evolutionary programming and transitioned to its current format in 2011 to accommodate a broader focus. Ergin's doctoral adviser ran the conference, and he reached out to see if Penn State Great Valley would be interested in hosting in 2019.
The Penn State Great Valley engineering department thought about what theme would be best for the conference, something that would complement the department's areas of expertise in data analytics, information science, software engineering, systems engineering and engineering management. AI was a recurring topic in their discussions, so the theme developed from that: Leveraging AI and machine learning for solving societal challenges.
"Because of the interdisciplinary focus, I think it's a good fit for the research that's being done in our programs," Ergin said. "It will help us cooperate with different researchers across the United States and globally as well."
The Penn State Institute for CyberScience (ICS) is sponsoring the conference. ICS supports cyber-enabled interdisciplinary research collaborations to develop computational and data- driven methods to address complex system challenges, which, Ergin noted, blends well with the conference's theme.
While AI is a hot topic in both academia and industry, there's always a gap between the two. The conference aims to bridge that gap, and Ergin noted that Penn State Great Valley's location in a corporate park will help draw in both groups.
"Our goal is to bring together all these researchers in AI, machine learning, big data and other related areas," Ergin said. "We are hoping to get some discussions about improving these tools to better serve societal challenges and understand the challenges behind using these tools — because there are some ethical complications — as well as understanding the complexity behind using these tools."
For more information and to register for the conference, visit https://sites.psu.edu/complexsystems/.