Counterterrorism, cyber threat analytics and prevention are the newest additions to the portfolio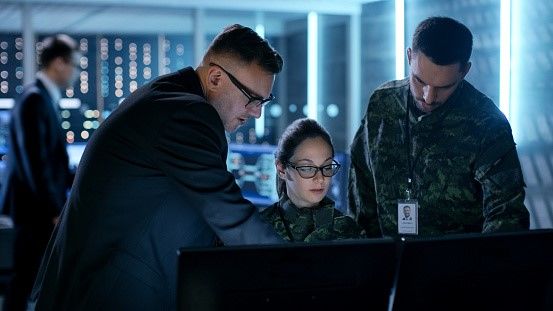 UNIVERSITY PARK, Pa. — Penn State has added two new courses of study to its graduate program in homeland security that can help prepare professionals to combat terrorism and cyber-attacks.
The new offerings are the counterterrorism option and the cyber threat analytics and prevention option of the master of professional studies degree program in homeland security offered exclusively online through Penn State World Campus. The program teaches students how to prevent and respond to manmade and natural disasters, and it develops future leaders in homeland security in the public and private sector.
The University is accepting applications for admission in the summer 2018 semester.
"We are training this nation's security workforce," said Alexander Siedschlag, professor and director of the homeland security program. "We are striving to make our students ready for challenges five, 10 years from now."
The rise of global and domestic terrorism has brought about the need for professionals in government and private sectors who can create policies to counter and respond to acts of terror, said James Piazza, liberal arts professor of political science and director of the new counterterrorism option.
"The demand for these skills will remain as long as terrorism is with us," Piazza said. "It remains persistent as long as there are government concerns that terrorism will harm people."
Students enrolled in the counterterrorism option will complete coursework on the history and policy of U.S. and global counterterrorism, the root causes of terrorism, analytical techniques, and radicalization.
The same demand exists for skilled professionals who can prevent and respond to cyber-attacks, said Robin Qiu, professor of information science and director of the cyber threat analytics and prevention option.
"Everything is computerized," Qiu said. "Businesses and organizations are putting more and more data over their networks, and they can be exposed to threats. That's why organizations need people in-house who have the skills to protect their systems."
Students in the cyber threat analytics and prevention option will take courses on data mining, web security, network and predictive analytics, and managing crises, disasters and risks. All students will complete a research project for the final capstone course.
Penn State is a national leader in homeland security education. The program is based on a partnership of seven of the University's colleges, and courses are taught by Penn State faculty from diverse disciplines and instructors who work for state and federal agencies.
The base program focuses on general homeland administration, policy and management. In addition to the options in counterterrorism and cyber threat analytics and prevention, the program offers options in public health preparedness; geospatial intelligence; information security and forensics; and agricultural biosecurity and food defense.
Visit the Penn State World Campus website for more information about the homeland security program.
Contact
Mike Dawson
408 The 329 Building, University Park, PA 16802