Online graduate programs ranked highly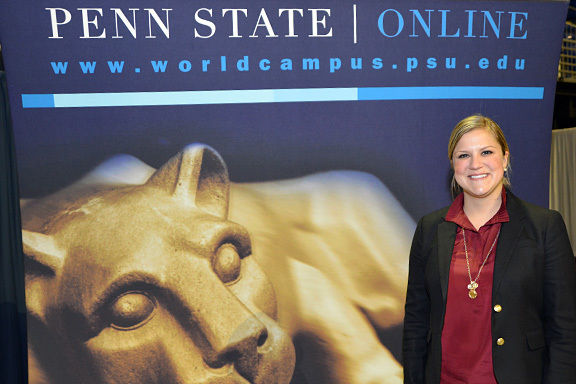 UNIVERSITY PARK, Pa. — Penn State is ranked No. 1 for the best online bachelor's programs in the country in U.S. News & World Report's 2015 "Best Online Programs," the highest-ever ranking for the University.
Penn State also ranks in the top 10 for best online graduate programs in business, engineering, education and computer information technology in the rankings that were published Jan. 7.
Online programs at Penn State are offered through Penn State World Campus and academic partners in colleges and campuses throughout the University system. World Campus rankings in the "Best Online Programs" lists are:
No. 1 for best online bachelor's programs, up from No. 3 in 2014;
No. 4 for best online graduate education programs, up from No. 25;
No. 4 for best online graduate computer information technology programs, up from No. 6;
No. 5 for best online graduate business programs excluding MBA, up from No. 17;
No. 5 for best online graduate engineering programs, the same ranking from 2014; and
Tied for No. 7 for best online MBA programs, which is a new category.
"We are excited that U.S. News recognizes Penn State as the best among its peers at providing bachelor's degrees online and among the top institutions in the country for graduate degrees," said Craig Weidemann, vice president for Outreach and vice provost for Online Education at Penn State. "The University's academic leaders, faculty and staff strive to provide a high-quality online education that meets the needs of busy adults who want to advance their careers."
This is the third year that U.S. News has ranked online degree programs. Data for all undergraduate disciplines were combined into a single online bachelor's programs ranking. U.S. News ranked seven online graduate degree disciplines: business, computer information technology, criminal justice, education, engineering, MBA and nursing.
World Campus ranked No. 1 among almost 300 institutions that offer online bachelor's degrees. U.S. News assessed the institutions in the categories of student engagement, faculty credentials and training, peer reputation and student services and technology. The criteria were the same used in the 2014 rankings, which ranked World Campus No. 3 for best online bachelor's programs.
This year's set of rankings are the first to rank online MBA programs among almost 200 institutions. Penn State's online MBA, or iMBA, is offered through World Campus, Penn State Erie Black School of Business, Penn State Harrisburg School of Business Administration, Penn State Smeal College of Business and Penn State Great Valley School of Graduate Professional Studies.
"Penn State's online iMBA has prepared students for senior level corporate positions for over 15 years, and our nearly 900 successful graduates are a testament to the value of the degree," said Ashutosh Deshmukh, lead faculty member of the iMBA program and a professor at Penn State Erie. "We are very proud that the program, its faculty, and students are being recognized this way."
More information about the rankings and methodology is available at www.usnews.com/online.
Contact
Mike Dawson
408 The 329 Building, University Park, PA 16802