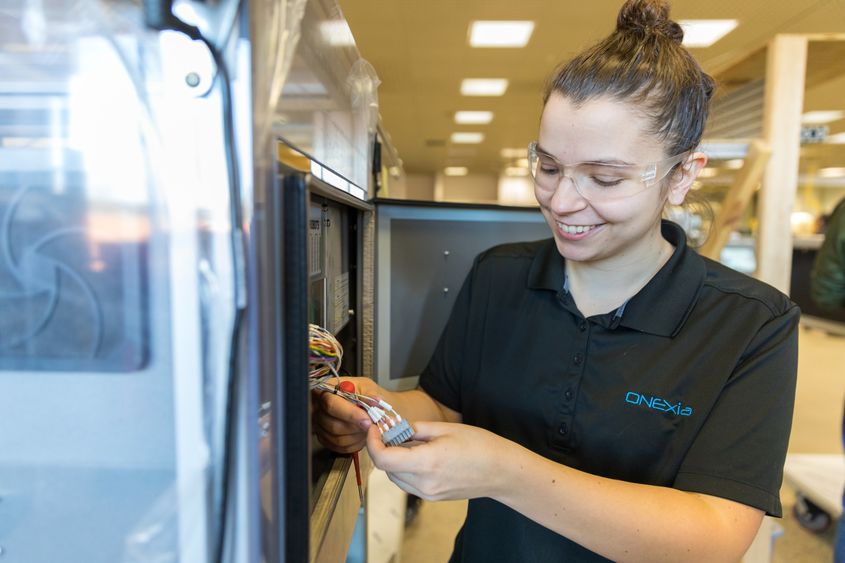 MEDIA, Pa. — After developing an interest in engineering through her high school classes, Tina DeBarberie decided to pursue a degree in the field with a long-term goal of applying her knowledge and skills to environmental conservation.
Now a senior at Penn State Brandywine, she has found the opportunity to match what she's good at with what she's interested in.
"My engineering courses in high school were my first introduction to the field," DeBarberie said. "I did well in those classes and I realized that I could eventually apply engineering to environmental health and my interest in zoology and biology."
"I was originally going to study mechanical engineering, then I discovered Penn State's multidisciplinary engineering program," she said. "That appealed to me more than just one field."
Brandywine offers the bachelor of engineering degree with a multidisciplinary design option. The first two years of foundational coursework are completed at Brandywine and the next two years of advanced coursework are completed at Penn State Great Valley's state-of-the-art engineering facilities.
The major incorporates electrical, mechanical and computer engineering and engineering design. DeBarberie used all of those skills for her internship last summer at Exton-based ONExia.
According to the company's website, ONExia designs, constructs, programs and provides motion control and positioning products for machine automation applications. The firm's products are used for motion control, precision positioning, robotics, networking, inspection and machine safety.
While working at the company full time during her internship, she "did a little bit of everything."
"I was involved with design work, wiring of electrical panels, assembly, shipping and handling, and deliveries," she said. "I was able to work in all the departments and I learned the overall way the company works. Being able to see products go from design to production to redesign if necessary, it was a great experience with engineering design as a whole. And seeing my parts on a machine that was going out to a company was pretty great."
DeBarberie has remained with ONExia as a part-time employee. She is primarily working in the electrical shop wiring machines and will be shifting to do more design work.
"I recommend the engineering program for anyone looking into a STEM field because of the multidisciplinary aspect of it," she said. "This degree has helped to broaden my vision and there are so many opportunities to apply it."
Long term, DeBarberie hopes to apply her education and training to a career in environmental conservation, an extension of her love of animals and nature. She's gained some experience in that field through her volunteer work with an entrepreneur developing methods to remove environmentally harmful algae and repurpose it — a connection she made through Penn State Great Valley's REV UP program.
"Through this degree, I'm able to apply something I'm good at to something I like and am interested in," she said.