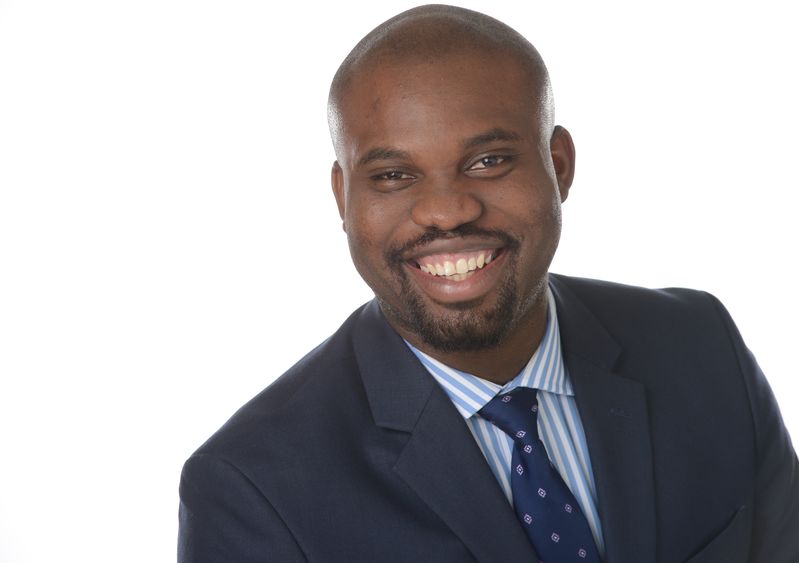 MALVERN, Pa. — Nana Yaw Essuman took a big risk when he walked away from his role as a programmer analyst at Siemens in 2014. Hoping to move up the career ladder, he decided to pursue a master of software engineering degree full time at Penn State Great Valley. But what he didn't realize was that he would graduate with more than just technical programming skills.
For some, leaving full-time employment seems precarious and daunting. But having moved from Ghana to Philadelphia for a bachelor's degree in information science and technology, Essuman welcomed the opportunity to undertake something new and further his education.
"I wanted a challenge," Essuman said. "Every three years I try to push myself to learn something new. I saw Great Valley as a place where I could build my career and learn from industry professionals. The classes complemented one another, and by going full time I could focus solely on my studies."
Essuman completed the program after three rigorous semesters studying software design, construction and testing. By then, he already started a job in a rotational program at Comcast-NBCUniversal in Philadelphia. Essuman worked in several positions, building big-data platforms and analyzing customer-service data.
He continued to seek new roles and opportunities. He relocated to Los Angeles for a business strategy position at NBCUniversal's film group. But after missing the technical aspect in his role, he moved onto a software engineering job with Fandango, where he created various platforms and evaluated data surrounding movie release dates.
With each new opportunity, he relied not only on the technical expertise cultivated at Great Valley, but also his leadership skills.
"At Great Valley, I took classes alongside professionals from Boeing, NAVSEA and the military — each one in a different role. By being in class with people who manage teams, and even CTO and CIOs, I was able to see their thinking process. Our discussions opened my eyes to the responsibilities of every member of a software team — from entry level to senior manager. I learned how to respect everyone's role in the process."
Understanding those roles has allowed Essuman to move into a lead position. Now, he lives in New York City, heading a data engineering team under NBCUniversal's enterprise business intelligence group. He supports all of the company's brands such as NBC Sports, USA and Syfy by gathering data to answer questions for researchers and executives and transforming how viewers consume content.
"While in the program, I took a couple of data science courses, which prepared me to be more analytical in my work and bridge engineering and science together," he said. "Just from the guidance of professors like Dr. Robin Qiu and Dr. Adrian Barb on my thesis, I am able to know the right direction to take when tackling a problem at work. I learned the importance of data-driven decisions — something I do every day here."
Seven months into his new job, Essuman has the itch to learn again. He enrolled in management courses through Harvard's HBX CORe program, and is often reminded of his time at Penn State Great Valley.
"I learned more than just software engineering at Great Valley," he remarked. "To me, a Penn State degree means finding value in every opportunity given. That's something that shaped my career."