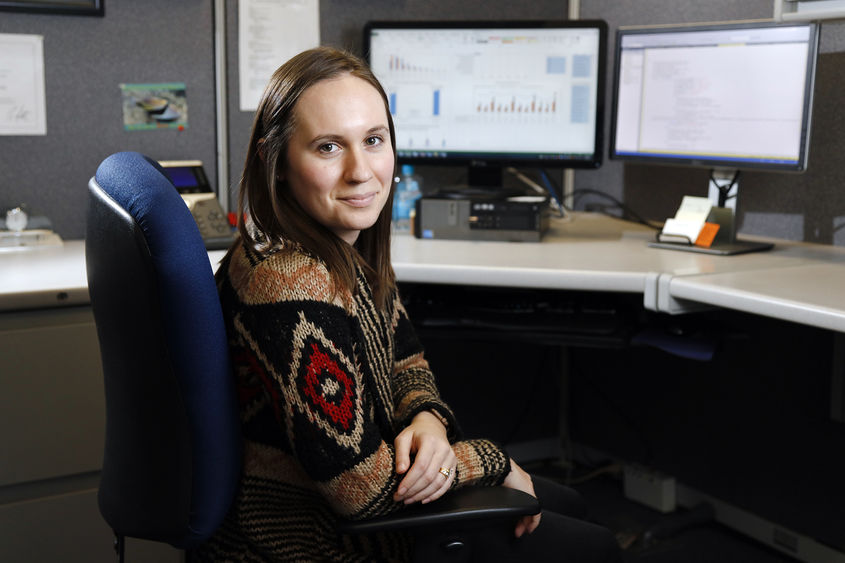 UNIVERSITY PARK, Pa. — Penn State's master's degree in data analytics program will graduate its first students at the University's fall commencement on Saturday, Dec. 16.
The 20 students have spent the past year and a half learning how to design and implement systems necessary to mine and analyze large sets of data. The program, which opened in 2016, is taught by faculty from Penn State's Great Valley campus and the Smeal College of Business, and it is offered online through Penn State World Campus. Students can choose between a base program in data analytics and an option in business analytics.
Colin Neill, associate professor at the Great Valley campus and chair of the program, said faculty have described the students as outstanding. The graduates came into the program working in a variety of fields and sectors, such as business, technology, health care, higher education, and the government and military.
"We cross an important and exciting milestone this semester with the graduation of the first students," Neill said. "We are just scratching the surface of what our students, faculty and graduates can achieve."
Annie Milakovic, a research analyst at Columbus State Community College in Columbus, Ohio, completed the program in data analytics. In her job, she performs research that her college's administrators use to make decisions.
For example, Milakovic took the responses from a survey about student engagement and turned them into a visual representation using a software program called Tableau. It was a much better way to show the information, which came from 35,000 cells of data.
"If you can give them a pretty picture that conveys some information that's actionable, it's much better than giving them a table full of summaries to get your point across," she said. "This was one of those cases."
Milakovic said the data analytics program combines her strengths in statistics, computer science and information science, and she's excited because she believes she will be able to do her job even better now.
"A lot of what I do is visualization," she said. "As soon as I learned a new visualization technique or approach, I was able to come in and do it the next day at work. People love that stuff. It's great. It's rewarding."
Another graduating student, Heather Myers, of Harrisburg, Pennsylvania, has already seen the real-world applicability of the program. Earlier this year, she won first place in a data visualization contest for a project she created for one of her courses. She converted historical agricultural data into a clickable web-based dashboard of statistics that show the monetary values of Pennsylvania's farms and livestock on a county-by-county basis in 1850.
Myers had been working as a web administrator for the Pennsylvania Historical and Museum Commission and left the job at the beginning of the fall semester to concentrate on her final course. After graduation, she'll look for work as a data scientist.
"This is just the beginning," Myers said.
Visit the Penn State World Campus website for more information about the master's degree in data analytics.