Our students intern at a variety of companies and get valuable industry experience that help them succeed in classes and in the working world.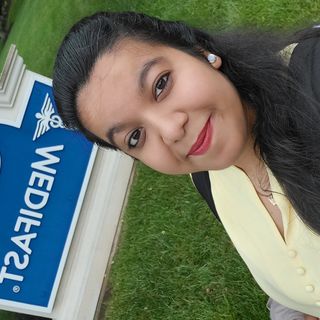 I mainly have to evaluate and make more effective the operations all around the factory. Making a process more simplified will definitely help you gain more knowledge towards things. That's what I felt was an eye opener for me, because I definitely do complicate things, because that is human nature. If you find things, you just go on grabbing, like 'How do I do it?' but after coming to this internship, I have become more calm and more understanding towards human relations. After this internship, I feel that I'm ready for working at a full-time company. If I could handle around 160 people in my team, I think I am ready now.
Vani Chaudhary,
Continuous Improvement Intern, Supply Chain Department,
Medifast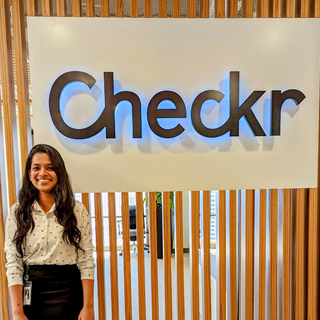 I built machine learning models to predict if potential customers in Checkr's database would become customers and if they did, how much annual revenue they'd generate for Checkr. I integrated the results with LOOKER dashboard to allow sales representatives quick access to highly ranked potential customers. At the end of the project, I got to present to everyone. I tried to put the problem in simple terms so everyone could understand and it went really well. I've learned a lot, like how to look at the problem, defining target variables, and overcoming the challenges.
Namratha Sri Mateti,
Data Scientist Intern,
Checkr
AQUA went live with SAP months before I joined, and everyone was learning how to use SAP. I was working, with another intern, in the purchasing department to resolve issues and provide support and assistance to the employees. SAP was completely new software for me. From not knowing what SAP is on day one of joining to actually being able to train other people while leaving the company, it's a pretty big achievement for me. The internship was also a big cultural shift for me as I come from a different part of the world. Corporate America is a completely different world, so I was trying to find my way through it by meeting new people, learning how businesses work, and understanding how things are done in a company. The internship, being my very first professional experience, was a challenging, but a fun learning experience for me.
Utkarsh Singh,
Supply Chain Intern,
AQUA