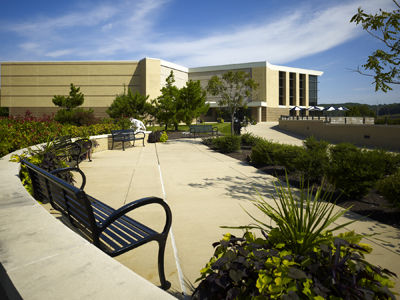 Penn State Great Valley has been chosen as one of Penn State's five campuses to receive funding from the Reinvention Fund, an internal grant program intended to improve and expand sustainability efforts across the institution. Penn State Harrisburg, Penn State New Kensington, Penn State Schuylkill and University Park will also receive funding.
Great Valley was selected based on two project proposals submitted by James Nemes and Barrie Litzky. The proposals, which are focused on the school's innovative sustainability ideas, will receive full or partial funding through the University's Sustainability Institute. "An Immersive and Multidisciplinary Experience in Sustainable Energy and Business" (submitted by Nemes) and "Building a Sustainable Business Development Learning Factory" (submitted by Litzky) were selected out of 87 proposals submitted for funding.
The Reinvention Fund portfolio composition is based on a strategy of relatively strong investments in teaching and learning-focused projects, and the exploration of transformational efforts at department, college and campus scales.