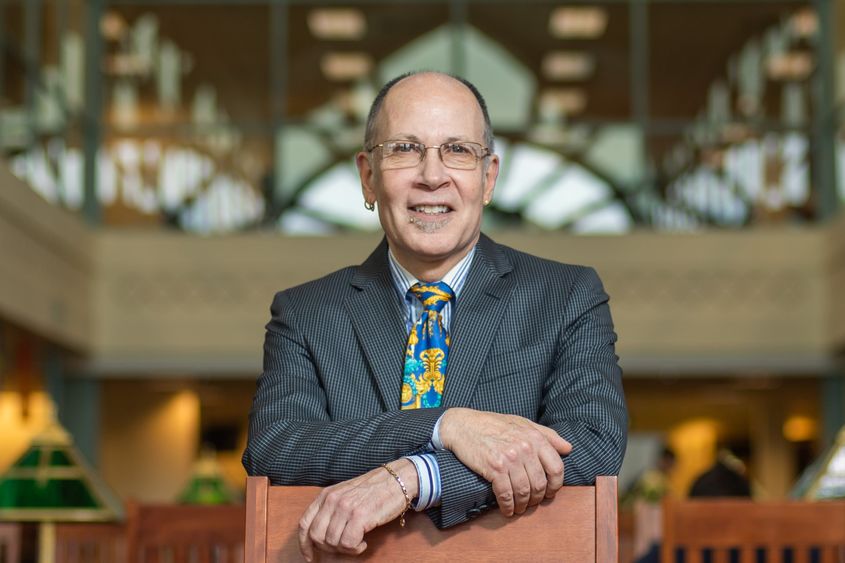 MALVERN, Pa. — The problematic and contradictory relationship between the art of Italian painter, sculptor and muralist Corrado Cagli and the fascist government that supported him will be explored in a presentation by Penn State Laureate John Champagne at 7 p.m. Thursday, Feb. 21, at Penn State Great Valley.
Champagne, professor of English and chair of the Global Languages and Cultures program at Penn State Erie, The Behrend College, uses Cagli's career as a starting point for engaging his audience in a discussion of art and the contemporary resurgence of fascism at home and abroad. "Do artists have a responsibility to politics?" he asks. "What is our obligation to art of the past, and what does history suggest to us about the role art plays in world politics today?"
An annual honor established in 2008, the Penn State Laureate is a faculty member who travels the Commonwealth to bring greater visibility to the arts, humanities and the University, as well as to his or her own work. Champagne's laureate presentation is an expansion of his research for his sixth book, an examination of artistic culture of the Italian fascist years of 1922 to 1945 and the relationship of artistic works to the fascist regime.
Champagne's presentation is free and open to the public. Advance registration is required. More information is available on the Penn State Great Valley website.