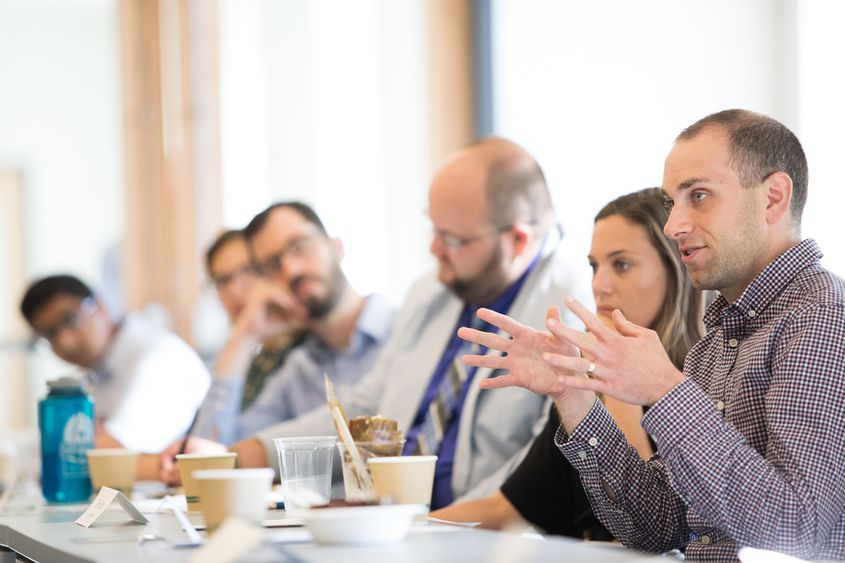 PHILADELPHIA, Pa. — Have you ever wondered why you and that certain coworker can't just get along? Are you struggling to get everyone on the same page and work effectively as a team?
Many workplaces are now relying on personality tests so employees can better understand their individual preferences, strengths, and working styles — and how that factors into a group environment.
To help Navy Yard professionals, Penn State will offer "Play Nice in the Sandbox: Leverage Your Personality to Get Ahead at Work," a free, lunchtime workshop on Sept. 20.
Kyle Hanlan, an instructor for Penn State's non-credit leadership development certificate will lead the workshop. An Army veteran, he has worked for the government for over 15 years, including as a management analyst at NAVSUP, professor at the Navy War College, and emergency manager at FEMA.
After providing an overview of one of the world's leading personality assessment tools — the Myers-Briggs Type Indicator (MBTI) — Hanlan will share tips on how to translate perceived weaknesses into strengths, understand how personal behavior affects others, and appreciate colleagues' different perspectives and outlooks.
"This seminar will provide individuals with an introduction to the communications needed to gain a competitive advantage for themselves and their organizations," said Hanlan. "Many companies have seen improvements and increased productivity when their team members are in tune with their personality strengths. Participants will experience first-hand how leveraging individualized work preferences can prepare them for an ever-changing work place."
"Play Nice in the Sandbox" will kick off Penn State's new free series of morning, afternoon and evening events this fall to engage the campus-like community of The Navy Yard.
"The Navy Yard has such a unique atmosphere: the rich history, the beautiful waterfront setting, the blend of companies, and the diverse and dynamic workforce," said Suzanne Cruit, director of corporate and community relations at Penn State at The Navy Yard and Penn State Great Valley. "We are thrilled to help support the Navy Yard community and add to the great quality of work life here by providing opportunities for professional and personal development."
While "Play Nice in the Sandbox" is a free event, advance registration is required and can be done online. A light lunch will be provided.
More information on Penn State at The Navy Yard can be found at navyyard.psu.edu.