Neill will begin permanent role in January after serving as interim chancellor since July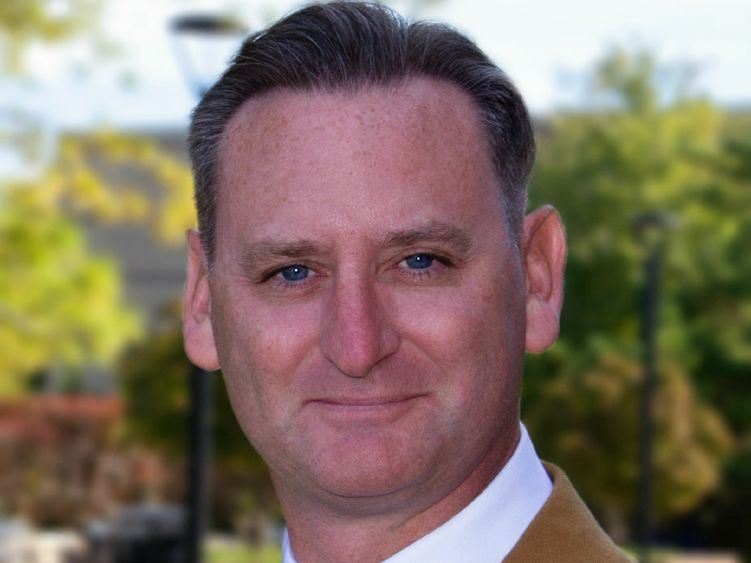 MALVERN, Pa. — Colin Neill has been named chancellor, dean and chief academic officer of Penn State Great Valley, effective Jan. 1, 2023. Neill is assuming the role on a permanent basis after serving as interim chancellor since July. He succeeds James A. Nemes, who retired last summer.
Neill has been a faculty member at the Great Valley campus since 1999, rising to the rank of professor of software engineering and systems engineering in 2019. Prior to his role as interim chancellor, Neill served as director of engineering programs and was the academic leader of the engineering division. He oversaw the division's extensive portfolio of graduate degree programs both on campus at Great Valley and online via Penn State World Campus.
Neill's success within the engineering division included increasing annual course enrollments from 1,900 to a pre-pandemic high of 4,500; nearly doubling the number of full-time faculty from 11 to 20; and spearheading the development of new courses and programs, including a Master of Professional Studies in Data Analytics in 2013, a Master of Science in Data Analytics in 2017, and a Master of Professional Studies in Artificial Intelligence in 2018. He also sought to improve faculty retention by mentoring faculty and working with the then-chancellor to create mentor-mentee relationships for new faculty.
"Colin has proven he can excel in the role of chancellor through his successful tenure at Great Valley and the numerous initiatives he's led to contribute to the success of Penn State's engineering program," said Kelly Austin, executive chancellor and vice president for Commonwealth Campuses. "I am excited for Colin to take on this role, and I know Great Valley will be in good hands."
Neill has taught multiple advanced courses on software and systems engineering during his tenure as a professor. His courses have covered such topics as system design and architecture, project management, and systems thinking. Neill's work has earned him multiple awards while at Great Valley, including the 2009 Teaching Excellence Award, the 2006 Distinguished Service Award, and the 2005 Distinguished Research Award.
"I am thrilled to have the opportunity to lead Penn State Great Valley as chancellor, dean and chief academic officer," said Neill. "As my intellectual home for over 20 years, it is an honor to take the helm and build upon the campus transformation of my predecessor, mentor and friend, Jim Nemes."
Before coming to Penn State, Neill worked on time- and mission-critical systems modeling and design development for the University of Wales Swansea, Oxford University, the Rover Car Co., and British Aerospace. He is a senior member of the IEEE, a technical professional organization dedicated to advancing technology for the benefit of humanity. Neill is the author of more than 80 articles on the development and evolution of complex software and systems, and their management and governance. He also is a member of the International Council on Systems Engineering (INCOSE) and served as the associate editor-in-chief of the journal Innovations in Systems and Software Engineering from 2005 to 2020.
Neill earned a doctorate in software and systems engineering, a master of science degree in communication systems, and a bachelor's degree in electrical engineering, all from the University of Wales Swansea in the United Kingdom.