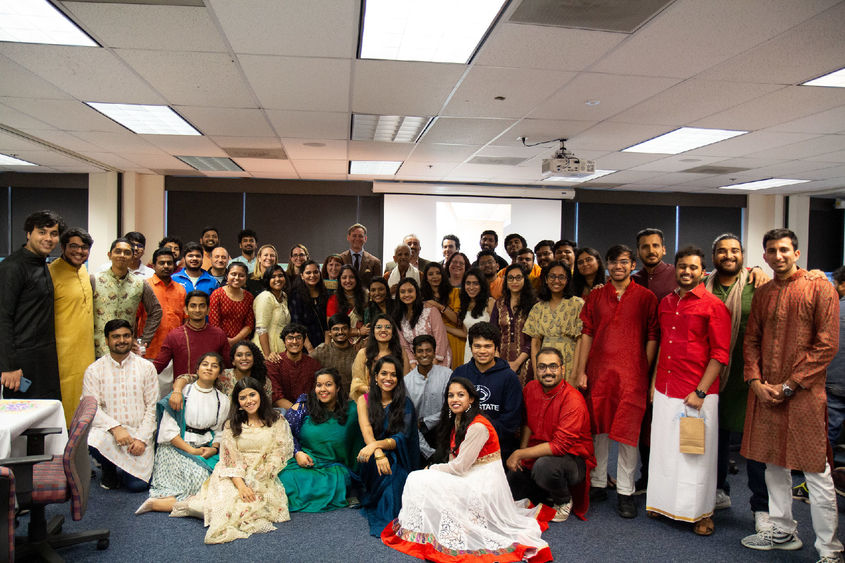 MALVERN, Pa. — Penn State Great Valley students, staff, and faculty came together to celebrate Diwali on Monday, Oct. 24. The event was hosted by the campus' Office of Student Affairs and Diversity Action Council; graduate students Namratha Sri Mateti and Vani Chaudhary also helped organize the event and explained the history, meaning and significance of the festival to attendees who were unfamiliar with Diwali.
"Our international student population has been increasing over the past several years, and Great Valley has become a leader in global diversity engagement," said Student Engagement Coordinator Amy Fisher. "Celebrations like Diwali help celebrate our commitment to diversity, inclusion and belonging on campus."
Diwali is also known as the Festival of Lights and is one of the most important festivals in Hinduism, Jainism and Sikhism. Taking place over five days, the festival celebrates the victory of light over darkness and good over evil.
About 75 students, staff, and faculty joined the celebration, which kicked off with the lighting of diyas — oil lamps — as part of a ceremonial prayer. Traditional Indian food including samosas, kheer, batata vada and aloo chana chaat was served and attendees created rangoli designs using colored sand. At the end of the evening, the group lit sparklers and fireworks outside Great Valley's Main Building.
Photos from the event can be viewed here.