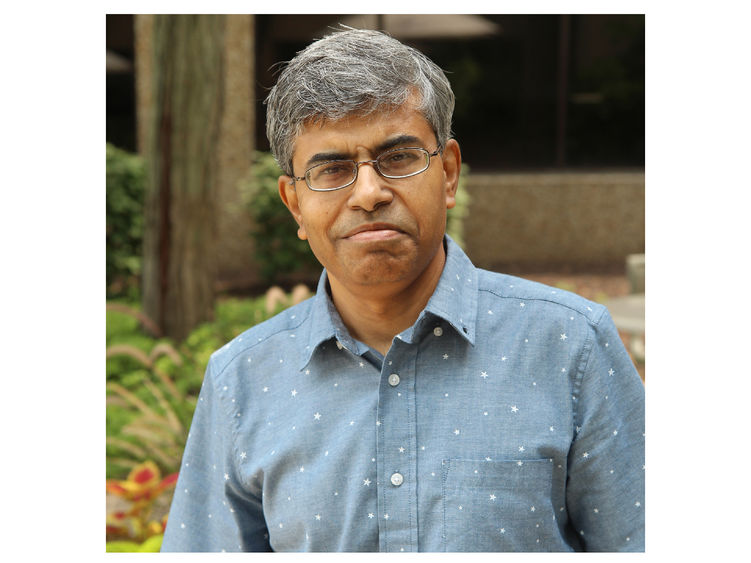 MALVERN, Pa. — Partha Mukherjee, assistant professor of data analytics at Penn State Great Valley, died on Aug. 22.
Mukherjee became a valuable member of the Great Valley faculty in August 2018, two years after earning his doctorate in information science from the School of Information Science and Technology at Penn State. He taught courses in data analytics, artificial intelligence and data mining, and was heavily involved in the Great Valley campus' Big Data Lab.
"Partha was a friend, a colleague, a mentor, and a gentleman." said Colin Neill, interim chancellor, dean and chief academic officer. "We will miss his deep thinking; his dedication to his work, his students, and this campus; but most of all, his humility and kindness. He impacted many through his scholarship, but even more through his quiet generosity and philanthropy. His passing is a tragic loss to the campus."
Mukherjee's research focused on social computing and web analytics; text simplification using natural language processing; and block chain-based secured, decentralized peer-to-peer lending systems and analytics. His work played an important role in the field by establishing the relationship between mobile social media interaction and people's interest in real-time television events.
Recently, Mukherjee was also working to identify patterns in coronavirus, as well as investigating misinformation about COVID-19 on social media networks.
Colleague and friend Youakim Badr, professor of data analytics, worked with Mukherjee on several articles, as well as in the Big Data Lab and on the development of the Master of Professional Studies in Artificial Intelligence program offered through Penn State World Campus.
"We joined Great Valley together in August 2018 to teach in the data analytics programs. Since then, we were close. We had the chance to publish together and co-supervise students," Badr said. "He will be greatly missed."
In addition to working with students in the Big Data Lab, Mukherjee served as the adviser for multiple graduate thesis projects in his four years at Great Valley. Deeksha Joshi, a current master of science in data analytics student, had been working with Mukherjee for close to a year prior to his death.
"Dr. Partha Mukherjee was a great mentor who not only guided me for my thesis, but also provided me with professional guidance," Joshi said. "He was one of the most knowledgeable professors and a kind human being who was a great asset to Penn State University. It is an unsurmountable loss for all of us."
Mukherjee's beloved wife, Samhita Chatterjee, predeceased him. Following her death, Mukherjee worked with former Great Valley Chancellor and Chief Academic Officer James A. Nemes to commemorate Chatterjee on campus; a piece of her artwork is displayed in the Penn State Great Valley Knowledge Commons.
Mukherjee further memorialized Chatterjee through a variety of philanthropic causes in her name.
"I remember Dr. Mukherjee as a humble man, devoted to his students and advisees. He was also a generous person," said Susan Cook Sjostrom, administrative assistant for Great Valley's engineering division. "After losing his wife to illness last year, he established several charitable efforts in her name in some of the most underserved and destitute areas and villages outside of Kolkata, India. Among these were a women's shelter and a medical clinic. He recently visited India this summer after many years. We are grateful that he had a chance to visit the charitable sites he established and meet some of the people directly impacted by his generosity in his wife's memory."
Mukherjee received a bachelor's degree in mechanical engineering from Jadavpur University, a master of technology in computer science from the Indian Statistical Institute in Kolkata and a master of science in computer science from University of Tulsa. Prior to joining Penn State, he was a post-doctoral researcher at The University of Arizona, Tucson; an assistant professor at the Indian Institute of Science, Engineering & Technology; and an assistant professor at Heritage Institute of Technology, Kolkata.
Mukherjee will be remembered for his dedication to students, kindness, generosity and valuable service to the campus and community.
"One thing I would say about Partha is that he had the kindest smile," said Katie Kerstetter, manager of Great Valley's academic affairs office. "Every day he would walk through the engineering division was a big smile on his face which is something I will always remember about him."