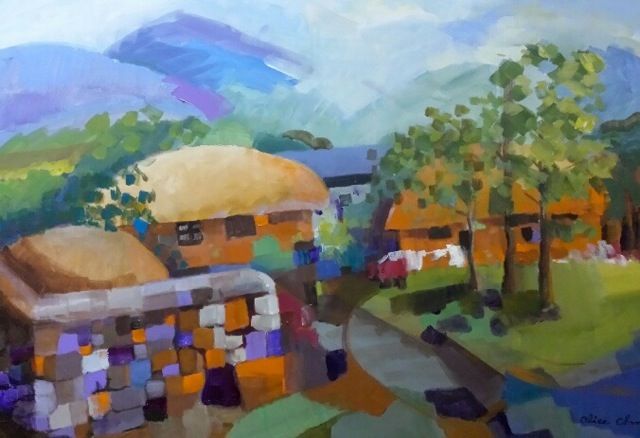 Penn State Great Valley will host the works of 11 regional artists from the Philadelphia Arts Connection (PAC) in the Henry Gallery, Jan. 19 through March 11. The exhibit, "Colors of Korea," opens with a reception for the public from 6 to 8 p.m. Thursday, Jan. 22. The opening event is free but registration is required at http://colorsofkorea.eventbrite.com.
"Colors of Korea" is an expression of the unique colors, memories and reflections of the PAC members whose works embrace Korean and Western art traditions incorporating their life experiences and exposures to contemporary arts. Participating artists include Kyungja O. Kim, Sung H. Ham, Soo arm Ahn, Yeonmi Ahn, Alice Chung, Yeoun Lee, Cara Stickler, Jamie Moon, Samuel Park, Soyoun Kim and Nam Sook Kwon.
Philadelphia Arts Connection, established in 2010 by a group of Korean émigré artists residing in the greater Philadelphia-New York region, is an artists' cooperative that meets monthly to provide support and to encourage its members' artistic growths and, through twice yearly group shows, strives to promote its members' visibility to the larger art audiences in the New York-Philadelphia corridor.
A majority of the group's members are professionally active in their respective arts communities as established or emerging artists. They come from diverse backgrounds but share a passion for creating art with unique voices as Korean-Americans whose artistic interests draw from both Korean and Western art traditions and cultures, and incorporate their life experiences and exposures to contemporary arts in America. They work in a variety of media including oil, watercolor, acrylics, mixed media and sculpture