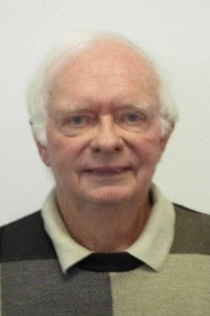 Biography

Benjamin "Duke" Dow has taught online classes for a number of years, including at the University of Nebraska – Lincoln, the University of Tennessee – Chattanooga, and Johns Hopkins University. He has a B.S in Electrical Engineering from Valparaiso University, M.S. in Nuclear Engineering from the University of New Mexico, MBA Lynchburg College, and Ph.D. in Nuclear Engineering from Purdue University.

Dr. Dow worked for Babcok & Wilcox Co. (now Framatome) and Arkansas Power & Light Co. (now Entergy), and started an engineering management consulting company, consulting domestically and internationally for over 15 years. As a member of the Engineering Management and Systems Engineering Department at Missouri University of Science & Technology, he taught 10 different courses and developed a Project Management Certificate Program. He and his wife also taught at Gulf University of Science & Technology in Kuwait.

Dr. Dow has authored two book chapters and published over 25 papers. He is a Professional Engineer (PE) and a Project Management Professional (PMP). He enjoys playing tennis and golf and spending time with his two children and three grandsons.
Education

B.S., Electrical Engineering, Valparaiso University
MBA, Lynchburg College
M.S., Nuclear Engineering, University of New Mexico
Ph.D., Nuclear Engineering, Purdue University